Filmore Gustafson - Owner Broker Filmore and his wife Darlene have 5 grown children. Filmore has been in Real Estate for many years, and has had many years experience in livestock and agriculture.
Filmore is a member of:
- National Association of Realtors - Iowa Association of Realtors - Cherokee Chamber of Commerce
- Active member of Cherokee Economic Development - Active member of Aurelia Economic Development - Aurelia Kiawanias - And an Advid Hawkeye Fan!!!!!!!!


He can be contacted at 712-225-4388 or at 712-229-1009

Sandy Siegel - Broker Associate with Gustafson Realty
Multi-Million Dollar Producer
CRS- Council of Residential Specialist, Certified New Home Specialist, Residential Construction Certified, Short Sale and Foreclosure,
I have lived in Cherokee for over 37 years.And in Northwest Iowa for all my life. My husband, Jim is a Postal Carrier and a retired member of the 185th Air Guard.
Sandy is a member of:
- The National Association of Realtors - Iowa Association of Realtors - Cherokee Promotions Team Cherokee Tourism Board
Past Board Member of the Cherokee Chamber of Commerce Board of Directors


She can be reached at 712-225-4388/4868 or cell# 712-229-7665 or email me at ssiegelhome@gmail.com

Bob Donahoo - Salesperson with Gustafson Realty. My wife Christina reside in Pocahontas and have 1 son. Bob is the City Administrator in Pocahontas and also farms with his father and grandfather in Peterson.

I am a member of:
-The National Association of Realtors
-Iowa Association of Realtors

He can be reached at 712-229-7000 or email him at donahoofarming@gmail.com

Mike Pitts - Is a salesperson with Gustafson Realty. Mike and his wife Kelly have 5 children. Kelly is an elementary teacher in the Cherokee Schools. They were both born, raised and now reside in Cherokee. Mike is also a local business owner of Top Notch Repair. and owns several rental units. Mike enjoys camping, Nascar races, sporting events and traveling.
Mike is a member of:
- The National Association of Realtors - Iowa Association of Realtors - Chamber of Commerce
- And a coach for Little League.

He can be reached at the office or his residence at 225-3243.

Bradley Gustafson - Raised in the Cherokee-Aurelia area. During his past time he likes to watch baseball, football and Nascar.
Bradley is a member of:
- The National Association of Realtors - Iowa Association of Realtors - Aurelia J.H and Assistant H.S. Wrestling Coach.

He can be contacted at 712-225-4388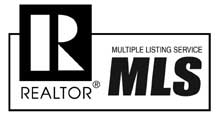 Outstanding in their field
GUSTAFSON REALTY COMMITMENT TO OUR CLIENTS
We feel every person we have the opportunity to serve deserves to be treated as though
they are the most important clients we have. We measure our success not by how well
we reach our goals but how well we help our Clients reach theirs.
Gustafson Realty has offices in Aurelia and Cherokee. To better serve all area clients.